As an Independent Financial Advisor, you want to offer to your client unbiased investment products. Open architecture is not just a slogan for you. Your main objective is to select the most appropriate solution for your client and to advise them in a challenging regulatory environment.
Partner with MC Square and you will benefit from a comprehensive tailor-made service package as well as professional support from a team of experienced specialists who understand your business and are exclusively dedicated to serve your needs. Through our offering, you will be able to focus on the essential, developing and executing your own investment strategies for your clients.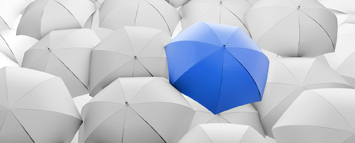 Tailor Made
New regulations such as MIFID or AIFMD have created important entry barriers for independent financial advisors. You are looking to set up your own fund for your existing clients and future prospects in Europe, Asia or internationally. We offer our expertise in accelerating start up financial advisors by setting up the right fund structure for their needs. By providing you consolidated front to back office support such as fund setup, risk management, governance, compliance, distribution support and operational services, you are able to focus on your investment strategies and management; you enhance and strengthen your client relationship within a fully compliant professional solution.
As an Independent Financial Advisor, you want to control the costs paid by your clients, yet you want to develop your commercial franchise in different geographical zones. Developing your own fund allows you to centralize the administration of your clients' assets and enables you to build your own management track record. As a fully established management company, MC Square is able to offer a more cost-effective solution than investing in your own structure. Through our range of incubator fund structures, we achieve faster implementation when it comes to regulatory approvals. With our white label umbrella incubators, we put your funds and your clients in the foreground. Partner with MC Square and you will enjoy immediate access to the following benefits:
Launch of your UCITS, Luxembourg-AIF or Singapore-AIF vehicle within a very competitive framework.

Centralize the administration of your clients' assets with recognized service providers.

Transparent and competitive cost structure.

Independent monitoring of investment management guidelines.

Full compliance, risk management and reporting.

Distribution of your product to your clients in Europe.
You are looking for selective products and tailor-made solutions to improve the management and performance of your clients' assets. We offer solutions for administering and managing real estate, private equity and other liquid and illiquid assets belonging to a limited number of investors. Partner with MC Square and you will have access to the following benefits:
Build a private holding structure.

Access to product launch on our platform.

Monitor your risk through a regulated framework.