As a Family Advisor, your aim is to protect, preserve and develop your clients' wealth. Your needs go well beyond the management of your clients' assets. You analyse and even restructure your clients' assets to optimize every facet of their needs. You require access to alternative products and structures. State of the art risk monitoring is essential. Making portfolio administration easier and smoothing the transitions from one generation to another are your milestones.
Partner with MC Square and you will benefit from a comprehensive tailor-made service package as well as professional support from a team of experienced specialists who understand your business and are exclusively dedicated to serve your needs. Through our offering, you will be able to focus on the essential, developing and executing the optimum strategy for your clients.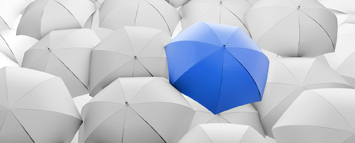 Tailor Made
As a Family Officer, you want to simplify the administration and the risk monitoring of your clients' assets. You have to manage different asset classes going from listed securities to Real Estate, Private Equity and Tangible Assets. Developing a private fund allows you to centralise your clients' assets and enables you to build a robust succession planning tool. As a fully established Management Company, MC Square is able to offer a cost-effective solution allowing the consolidation of different assets classes (quoted or non-quoted, Private Equities, Real Estate, non-generating income possessions, art works, etc.), in different forms, and from different jurisdictions.
Through our incubators, we achieve faster implementation when it comes to regulatory approvals. With our white label umbrella Incubators, we streamline your clients' assets.
Partner with MC Square and you will enjoy immediate access to the following benefits:
Launch of your UCITS, Luxembourg-AIF or Singapore-AIF vehicle within a very competitive framework.

Administration of your assets by reputable service providers.

Transparent and competitive cost structure.

Independent monitoring of investment management Strategy.

Full compliance, Risk Management and Reporting.

Flexible legal and economical ownership.
Your clients are unique and have their own specific needs. You are looking for selective products and tailor-made solutions to enhance the management and performance of your clients' assets. We advise entrepreneurs, families and their advisors on asset structuring. We offer solutions to manage Real Estate, Private Equity and other liquid and illiquid assets belonging to a limited number of investors or families.
We facilitate the setup of club deals between investors having the same objectives.
Partner with MC Square and you will have access to the following benefits:
Build your own private holding structure.

Access to product launch on our platform.

Monitor your risk through a regulated framework.